Tours to France

South of France Tour Itinerary 
September 2nd – 12th 2016
Tour overview
Many tours are for the intellect; our tour is a tour for the heart. To facilitate a tour speaking to our heart, we need a unique process – please, read on to find out more.

September 2nd: Day 1: Collection from the airport hotel in Toulouse
We will all meet at the designated Toulouse airport hotel by 2.45pm, we will leave promptly at 3pm. We will supply the meeting point details before the tour commences. We will leave the airport hotel and drive to the area of Rennes-le-Chateau where we will check into our hotel. There will be time to relax and freshen up before our introductory meeting. Our meeting will cover guidance on our tour philosophy, details of our journey together, including appropriate clothing, health and safety advice. There will also be time for a brief introduction from each guest and a few questions. After the meeting, we will enjoy a meal together allowing the hosts and members of the group to get to know each other better.
Meet and greet dinner included.

September 3rd: Day 2: Devils Armchair, The Source of the Circle,
Rennes-les-Bains thermal waters
After breakfast, our day will start with a group relaxation session.
After our relaxation session, we will have a short drive to the Devils Armchair in Rennes-les-Bains. The climb is quite steep, but not very long. If you have difficulty with steep slopes, this will be one of the few hikes we will recommend you avoid. The majority of the tour is designed to be accessible to people all of all abilities. Please, see our advice at the end of this itinerary.
The Devil's Armchair
The Devil's Armchair is situated in the forest on the side of a hill in Rennes-les-Bains. The location is believed (by some) to be the armchair of Asmodeus in Eglise Madeleine in Rennes-le-Chateau, and potentially provides a location or the direction of the treasure.
For us, this is a spiritually rewarding site. It certainly has something worth experiencing. One of our impressions was feeling on the edge of two worlds. We will hold a guided meditation here to allow guests to tune into the area and nature. From our experience, there is a very nice feeling of peace and tranquility; we had the sensation of energy arriving while seated on the armchair. If nothing else, you can take in some majestic views of the area!
Situated a few meters away is the Source of the Circle (Source du Cercle).
The Source of the Circle is a source of iron-rich water. If we are lucky, the spring will provide an opportunity to collect some drinking water. The original Source du Cercle is down the hill from here (called Fontaine Ferrugineuse du Cercle). Unfortunately, it has now died out.
We will return to our coach and have a bite to eat. After lunch, we will visit Rennes-les-Bains Church. This church is the parish church of Saint-Nazaire and Saint Celsus. It is said to have Templar (or Celtic) crosses all over. The church was dedicated to a Roman preacher, Nazaire Milan, and his disciple, and dates back to the first years of Christianization in Europe.
Rennes-les-Bains thermal waters
We will finish our day with a visit to Rennes-les-Bains thermal waters, regarded by many, including the Romans, as a sacred place. Open natural hot spring pools are available in a beautiful natural setting. The waters here are often cited to help with rheumatism and skin conditions. The majority of the group will have traveled a long way to France – with this in mind, we decided to start our journey with a relaxing and invigorating soak in the thermal waters. After visiting we felt much more relaxed, and our skin was as soft as silk. There will also be an opportunity to enjoy a relaxing sauna and hot tubs.
Enjoy an evening meal on your own or with members of the group.

September 4th: Day 3: Rennes-le-Chateau, Church of Saint Mary Magdalene and Berenger Sauniere Museum
After breakfast, our day will start with a group relaxation session.
Rennes-le-Chateau
Rennes-le-Chateau is a place of a big mystery: many believe Berenger Sauniere discovered a treasure there in the 19th century. Since that time, speculation has surrounded the unusual and sudden enrichment of the priest based in the once quiet village of Rennes-les-Chateau. These theories include some connection to the Cathars, the Templars, the secrets of Christianity, King Solomon's lost treasure, The Orden of Sion, the bloodline of the kings of France, and many, many others. Perhaps the most enigmatic location connected to the mystery is the Church of Magdalene (l'Eglise Madeleine). The church was renovated using the money that Sauniere was thought to have found as a treasure. This church, according to numerous books and TV shows, contains mysteries and codes – perhaps, Sauniere wanted to reveal his secret to others and encoded a puzzle for the dedicated few to follow.
We feel sure many of those joining us will have a keen interest in Rennes-le-Chateau. With this in mind, we decided not to keep you waiting! Our tour will visit Rennes-le-Chateau twice. This should provide enough time to explore everything. We will discuss the various theories related to the mysteries, but, perhaps, more importantly, we will encourage you to be present and see what you feel/experience yourself.
Church of Saint Mary Magdalene
Personally, we find the Church of Saint Mary Magdalene to have a palpable atmosphere with very strong energies. We both had a profound impression long after we left the area. It felt like a very strong heart-opener and heart-expander. After a short time of being inside, we started feeling a little light-headed due to the atmosphere. The atmosphere is very conducive for meditation; if we are lucky to get there when it is quiet we may have an opportunity to explore deep meditation. We will also return there later in our tour: this will provide a couple of opportunities to find a moment of peace and calm between other groups visiting.
We have asked local legend and well-known author Henry Lincoln to be our tour guide for the day. Henry has written numerous books covering the mysteries of Rennes-le-Chateau. If all goes according to plan, Henry will be joining us for a walking tour of Rennes-le-Chateau.
After our visit to the church, we will enter Berenger Sauniere Museum.
We will also visit Tour Magdala, which offers a dramatic and magnificent panoramic view of the surrounding countryside.
Group evening meal included in tour.

September 5th: Day 4: Serres Church and Nebias Labyrinth
After breakfast, our day will start with a group relaxation session.
Serres village and church
Serres is a small quiet village located around 6km from Rennes-le-Chateau. It has a wonderful view to the Mountain of Pech Cardou which we will visit later in our trip. The river flowing through this sleepy little village with a population of around 50 people is one of the most pure and healthy crystal clear we have ever seen. We were amazed as we watched shoals containing hundreds of different fish meet and dance before our eyes in the sunshine. The atmosphere in the forest near Mount Cardou is very peaceful and conducive to meditative states. There seems to be a lot of loving and gentle energy in the area. Probably, this is one of the reasons for why many theories were raised about the Mount Cardou. Indeed, some believe that Mount Cardou contains Jesus's actual burial place. Others think that it is the place where the Templar's treasures are hidden.
Serres has a rather lovely little church (dedicated to St Pierre) which is well worth visiting. The church contains a number of red crosses thought to be connected with the Templars. We can also study some interesting artwork on the walls of the church. It has been suggested that the art contains information on some documents Jesus passed to others.
For our purposes, the church and the area offer a quiet and relaxing respite. We may also have an opportunity to meditate or chant during our visit.
Nebias Labyrinth
Entering Nebias with an open heart and quiet mind is an alchemical experience. That's why our morning is dedicated to bringing the group to a state of inner peace before arriving. For us, Nebias is one of the major highlights of this tour.
We would like to take this opportunity to introduce you to Forest bathing – or, as its called in Japan, Shinrin-yoku. In Japan, a forest bathing trip called Shinrin-yoku is a short, leisurely visit to a forest.
"Studies support claims of the benefits of Shinrin-yoku. These have demonstrated that exposure to nature positively creates calming neuro-psychological effects through changes in the nervous system. In addition, the level of the hormone serum adiponectin is also increased. When this hormone is present in low concentrations it is linked with obesity, type 2 diabetes, cardiovascular disease, and metabolic syndrome, among other bodily disorders.
Every study conducted so far has demonstrated reductions in stress, anger, anxiety, depression and sleeplessness amongst the subjects who have participated. In Japan there are now 44 accredited Shinrin-yoku forests." Source: https://en.wikipedia.org/wiki/Forest_bathing
For a scientific overview please read the following paper "Effect of forest bathing trips on human immune function". http://www.ncbi.nlm.nih.gov/pmc/articles/PMC2793341/
One last note on Shinrin-yoku: this is a subtle technique that we will interlace through-out the tour and combine with the various other subtle modalities to add to your relaxing journey.
Nebias is one of the most powerful forest bathing sessions we have ever enjoyed. We hope you enjoy it as much as we did!
The site of Nebias is situated in a quiet peaceful village nestled in the mountains. Unique geological processes and forces have created an incredible natural labyrinth – it feels like a movie set from The Lord of the Rings. This is a magical forest: everywhere you look is covered in moss with rather strangely shaped trees. The atmosphere is especially peaceful, tranquil and encourages us to slow down and take a deep breath; Nebias provides an opportunity for expansion. If you listen intently you can feel very close to nature – it seems nature comes into clearer focus. The trees, insects, animals and birds can be heard better than anywhere else we had previously visited. You may also hear that quiet inner voice that struggles to be heard in our normal busy life. This can be a very profound and rewarding experience if you give yourself the gift of time and relaxation. There are also some famous trees located around the labyrinth. Some have several trees growing out of the same spot which create areas, as we felt, with unique and powerful energy.
We will spend a good amount of time here. We hope you leave feeling refreshed and revitalized.
Here is a short video to give you a feel for Nebias https://www.youtube.com/watch?v=3Q34x1i9wWk
Enjoy an evening meal on your own or with members of the group.

September 6th: Day 5: Large Menhir (standing stone) Cournozouls, Château de Montségur
After an earlier than normal breakfast, our day will start with a short group relaxation session.
Château de Montségur
We wanted to make sure you had the opportunity to visit Château de Montségur- to facilitate this, we will have a longer day on the 6th.
We will drive to Château de Montségur, which is sometimes referred to as The Cathar Castle (even though the current castle is of a later period). In 1233 the location became the head of the Cathar church. Soon after this in 1242, Hugues de Arcis led the military command of around 10,000 royal troops against the castle. As the history books tell us, the castle was held by an estimated 100 fighters and was home to 211 Perfects (who were pacifists and did not fight); this was also a place for civilian refugees. The siege lasted nine months, until March 1244, when the castle finally surrendered. Approximately 220 Cathars were burned en masse in a bonfire when they refused to renounce their faith.
Those who renounced the Cathar faith were allowed to leave and the castle itself was destroyed.
"In the days prior to the fall of the fortress, several Cathars allegedly slipped through the besiegers' lines carrying away a mysterious "treasure" with them. While the nature and fate of this treasure has never been identified, there has been much speculation as to what it might have consisted of — from the treasury of the Cathar Church to esoteric books or even the actual Holy Grail".
There is much to see and discuss here, including Consolamentum Perfecti, solar alignments on the summer solstice morning, and terraced dwelling ruins from the old Cathar castle.
We should note, this is the most challenging hike of our tour. Should we have members who would prefer to skip the hike, Gary or Olga will wait behind with those members.
After our visit to Montségur, we will drive south towards the Spanish border. The area has a dramatically different landscape, and we will take time to enjoy this as we travel towards the giant Megalith Cournozouls.
Megalith Cournozouls
Megalith Cournozouls is 8.9 metres (29 feet) tall and weighs 50 tons. It is the biggest megalith in southern France, and one of the largest in Europe.
To counter our shorter relaxation session in the morning, Gary will lead a meditation for connecting with nature while the group relaxes in the beautiful natural setting of the large megalith. The location of the huge stone provides a wonderful view across the Pyrenees. This setting, high on a mountain slope, provides a quiet haven to soak in the natural beauty and energies. It is a powerful energy spot – we felt energized and revitalized when we visited. Our impression after visiting was of an energetic spring bursting forth from the stone.
Enjoy an evening meal on your own or with members of the group.

September 7th: Day 6: Alet-les-Bains, St Salvayre Church,
Menhir La Pierre Droite and Pech Cardou Mountain
After breakfast, our day will start with a group relaxation session.
Alet-les-Bains history and water
Water from the springs of Alet has been bottled and sold for over 120 years. The water of the spring has been well known for some time leading to stories that notable figures including Charlemagne and Nostradamus came here to enjoy and be healed by the spring water. The water here was highly recommended by Nostradamus for its unique qualities – even today it is used by French sportspeople. The waters at Alet are said to be good for digestive disorders and metabolic afflictions as well as general relaxation.
As the Spa in Alet-les-Bains is only open until 1pm, we will visit and enjoy the thermal waters after our relaxation session (not a bad way to start the day!).
Following our visit to the spa, we will have a picnic lunch while sitting in the sun soaking our feet in the waters outside. Bathing feet in the crystal clear water pools left us refreshed, energized and uplifted. This will also provide an opportunity to collect some of the famous drinking water free of charge – we will no doubt encounter a number of local village folks doing the same thing! Alet-les-Bains water has a very nice soft flavor; we also noticed an immediate uplifting effect.
You can also collect different, unusual stones/crystals during our lunch at the pool.
St Salvayre Church
After lunch we will take a short drive to visit St Salvayre Church, which is considered a powerful place. It's possible that it was built from the stones of the old Cathedral in Alet-les-Bains. Some also think that the church was built on the foundation of an older building. It does not face east-west and is not in the shape of the crucifix. Even those who consider themselves "down-to-earth" people, report feeling a palpable atmosphere here. There are reports of feeling warm positive energy above the altar – people say "they don't want to leave". Strange behavior of electrical equipment has also been noted here. As always, we will enter with an open mind and decide for ourselves how we feel. This could lead to an interesting group discussion afterwards!
"The Druid Stone"
After our visit to the church we will once again move backwards in time to enjoy another megalith. The Menhir La Pierre Droite is often called "The Druid Stone".  The unusual feature of this stone is the reports that it disturbs the readings of non-magnetic electronic compasses.
Before leaving the area, we can visit an interesting local spiritually themed shop for some local wares and handmade local jewellery.
To finish our day we will take a short walk for an outdoor meditation and grounding session in the forest on the mountain of Pech Cardou. Mount Pech Cardou at an altitude of 795 meters (2608 feet) overlooks Serres village. There are numerous stories about this mountain, we will discuss the theories during our visit.
Enjoy an evening meal on your own or with members of the group.

September 8th: Day 7: Pic de Bugarach, Rennes-le-Chateau 2nd trip
After breakfast, our day will start with a group relaxation session.
Pic de Bugarach
We will visit the mountain of Bugarach. The geology of the Pic de Bugarach is striking. Its top layer is an over thrust from the Iberian plate and is older than the bottom ones. This has given rise to its description as an "upside-down mountain".
We will not climb the mountain. This would take too long – it is also a very demanding climb. For our tour purposes, the mountain is still worth visiting – there are claims about a powerful magnetic field in this area. See this website http://www.languedoc-france.info/030606_bugarach.htm
We will visit the base of the mountain, have a picnic lunch and soak in the ambience. The countryside and mountain are truly magnificent. This will give us time to make our own minds up if the area has anything of note. We will also do a group mediation here to connect with the landscape.
Before we leave the area we will stop off in Rennes-le-Chateau for a second short visit to say goodbye. You can have some time on your own to meditate in the church or anywhere you feel called. You can also do some shopping or take a few photos you missed the first time around. We will meet back at our transport at a designated time. We will then drive to the north of Carcassone and check into our hotel, which we will be using for the next few days.
Group evening meal included in tour.

September 9th: Day 8: Cave of giant crystals (Gouffre de Cabrespine) and megalithic sites
After breakfast, our day will start with a group relaxation session.
The Chasm of Cabrespine
The cave of giant crystals is known worldwide for its rich formations. The Chasm of Cabrespine at 80 m (262 feet) wide and 250 m (820 feet) deep is one of the largest caves in the world open to tourism. It dominates the village of Cabrespine. It was registered in 2000 on the tentative list of World Heritage natural sites.
We felt a visit to this awe inspiring underground chasm would be of interest. There are numerous huge crystal structures to admire. A very good multi language audio tour is also provided throughout the cavern.
After lunch, we will explore some more ancient sites in the area.
Enjoy an evening meal on your own or with members of the group.

September 10th: Day 9: Malves-en-Minervois, Dolmen Du Palet De Roland, Le Tombeau de Roland, Roque Traoucado, Le Dolmen du Coteau des Fées (little Hill of Fairies)
After breakfast, our day will start with a group relaxation session.
This will be a packed megalith adventure day! And one of the primary reasons we have decided to include this area in our tour is that there are a number of powerful megalithic sites well worth visiting. As you may already know, megalithic sites generally date to around 3000BCE, however, some of them could be much older than that!
Malves-en-Minervois
A large menhir (standing stone) is to be found a few hundred meters outside the village of Malves-en-Minervois. The stone stands proudly on a higher bit of ground above a vineyard. It is over 5 meters tall (16.4 feet), with apparently 4 meters (13.1 feet) more under the ground, 1.5 meters (5 feet) in width and half a meter (1.64 feet) thick.
Dolmen Du Palet De Roland
We will then drive to an area containing three dolmens. The "Palet de Roland" is the only restored one. Its location offers a breathtaking panorama overlooking all the Minervois. We will also visit two others : "Le Tombeau de Roland" and "Roque Traoucado".
Following the three dolmens, we will drive to Laure-Minervois and visit the majestic and large notable dolmen "Little Hill of Fairies". Here you will get a clear understanding of how numerous megalithic sites are called "dolmen" but, clearly, look very different and vary in size dramatically – suggesting they also had a different purpose.
Le Dolmen du Coteau des Fées
This is the biggest "passage tomb" in the south of France, some 25 meters (82 feet) long and originally up to 2.5 metres (8.2 feet) high and concealed within a tumulus some 35 meters (114 feet) long. The large chamber has one surviving capstone above the two entrances, one on each side of the antechamber. This capstone is of a kind of limestone found 3 km (2 miles) away, and weighs an estimated 25-30 tons. Other surviving stones of the tomb are of local sandstone.
This site has a reverent and powerful atmosphere – we expect you will pickup on strong energies as we approach. We also had the sensation of being watched while visiting – perhaps, by members of the elemental kingdom? This is certainly an intriguing and mystical place and well worth a visit. We encourage you to use your own discernment during our visit to see what you pick up on.
Enjoy an evening meal on your own or with members of the group.

September 11th: Day 10: Carcassone and Shopping
Before the tour ends we wanted to give you an opportunity to do a spot of shopping in a magnificent ancient city. There is also much to see here if you don't want to shop!
Carcassonne is a city steeped in history. The first settlement is believed to date back to 3500 BC. The hillside of Carsac was a big trading place in the 6th century BC. Prior to the Romans, a fortified settlement existed on the hill where Carcassonne now stands. The Visigoths also held the area until around 759 AD. But you will not be disappointed with its present form either. The Fort of Carcassone is a World Heritage site and the largest surviving medieval walled city in Europe. You can still see the gigantic defenses encircling the castle, as well as the surrounding buildings, streets and its beautiful Gothic cathedral.
Shopping or The Basilica of Saints Nazarius and Celsus
We will give the group the option to shop and explore alone or to join us for a visit to The Basilica of Saints Nazarius and Celsus, which is a romanesque-gothic minor basilica, located in the citadel of Carcassonne. On the 12th of June 1096, Pope Urban II visited the town and blessed the building materials for the construction of the cathedral. Construction finished in the first half of the twelfth century. As this is an option, we will ask that you cover your expenses. After the cathedral, Gary and Olga will find a cafe for a bite to eat before meeting up with the rest of the group.
We will agree a meeting time and location on the day. Once everyone has returned to the coach, we will drive to Toulouse and check into our airport hotel.
The last night is normally a bit emotional – it's always sad saying goodbye to new friends after a tour such as this. Sharing profound experiences can lead to deep connections! We anticipate this journey to replicate previous tours – we may say goodbye to our new friends, but it won't be the last time we see them! There will also be time to reflect on our journey together and discuss our experiences and impressions. Group sharing is a good way to help each other understand the experiences we have shared.
Farewell dinner included.

September 12th: Day 11: Depart for home
Our hotel will offer a shuttle service to the airport. You can book your return flight at anytime on the 12th of September. If for any reason you need an earlier return flight, please, contact Gary and Olga to discuss.

French tour cost and booking conditions
Click here for French tour cost and booking conditions
Please contact us if you have any questions, we would love to hear from you!
you can contact Gary on infiniteconnection.tours at gmail.com and Olga on olgahht at gmail.com  (please replace at with @)

Tour hosts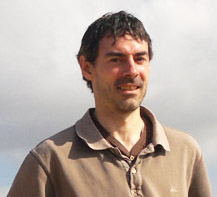 Gary Evans has been investigating earth mysteries for more than twenty years. He regularly organises and leads tours to many of the world's sacred sites. From studying sound acoustics inside the Great Pyramid to exploring Moray, an ancient site high up in the Andes, his work has taken him to some of the world's most fascinating and mysterious places. Gary has appeared on numerous radio shows including Coast to Coast AM with George Noory, broadcasted across 550 radio stations. He also writes about his experiences at ancient sites and ancient mysticism for various websites including Ancient Origins.com and Graham Hancock.com. He has spent many years studying and practicing yoga, has recently qualified as a Gong practitioner and regularly presents lectures on ancient sites, acoustics and altered states. Gary is an initiated member of the Taoism society, a member of Self-Realisation Fellowship, and a qualified Reiki practioner.To find out more read his full bio here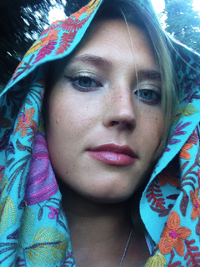 Olga Terebenina is a level 3 Usui Reiki Ryoho Master Teacher, a Crystal Healer, a Gong practitioner. Olga's Reiki practice works with people of various ages and backgrounds; she regularly teaches Reiki and visits clients. Being a philosophy graduate, Olga continues her studies of ancient schools of thought and logic. She explores Buddhism and is fascinated by the Mahayana school which teaches us that anyone can reach enlightenment in a single lifetime. Olga is an initiated member of the Taoism society and a member of Self-Realisation Fellowship founded my Paramahansa Yogananda. She also has an interest in psychology and life coaching which helps her to better understand people and their needs. Olga was born and spent her childhood in Russia. She continues to study Russian spiritual traditions. To find out more read her full bio here

Didn't find any related posts :(
About infinitegary (9 posts)
Gary has been studying ancient cultures and Earth mysteries for 20 years. From his studies of ancient cultures around the world, Gary has realized how deeply our ancestors appreciated Nature; something many of us have become disconnected from in the modern age. His keen interest in an unfamiliar chapter of pre-history, before Sumeria (3500BCE), has led to the website http://www.AtlantisEvidence.com and various lectures around the UK, US and Egypt. He is a regular contributor to international radio shows.
Gary also helps organize and lead tours to some of the most powerful ancient sites around the world. He has become increasingly interested in sound resonance and its potential to change our state of consciousness; he often leads toning workshops on location. On tours, Gary leads groups with an "experiential approach" in efforts to help guests "tune in" and experience the sites in a far deeper way.
Additionally, Gary actively helps to promote greater awareness of ancient mysteries to the public as the PR agent for a number of best selling alternative authors. Gary's work as agent in the alternative arena has given him the opportunity to speak to authors, radio show hosts, and TV producers around the world. Gary has recently been working with producers for the History Channel, and as a consultant for a large number of magazine editors, TV and radio show hosts. He also uses his PR skills in the promotion of conferences such as CPAK, Awake and Aware in the USA and Megalithomania and, following the end of the Stars and Stones forum, the Eternal Knowledge Festival, in the UK. When not working on conferences he is organizing and running tours to Egypt, Peru, Bolivia, Stonehenge and many other sacred sites.
Links – websites and social media
http://infinite-connections.co.uk/ & www.atlantisevidence.com
Facebook group https://www.facebook.com/groups/InfiniteConnectionsPR/
Twitter https://twitter.com/#!/Connections_PR
infinitegary's RSS Feed